The Short Report - September 13th, 2023
Danielle Burns
September 13, 2023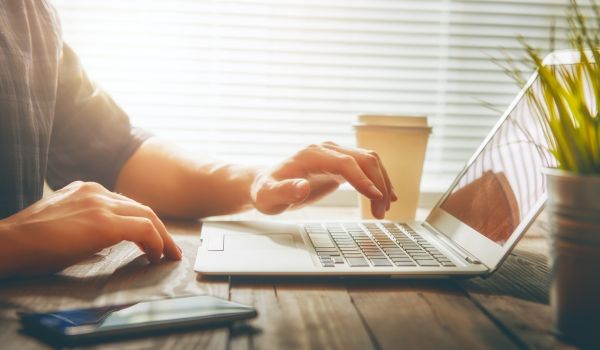 On September 11, 2023, the Honourable François-Philippe Champagne, Minister of Innovation, Science and Industry, unveiled new spectrum license conditions that mandate cellphone carriers to ensure cellular connectivity for all passengers traveling on Toronto's subway system by no later than October 3, 2023. This announcement was made in collaboration with Olivia Chow, the Mayor of Toronto, and several Toronto-area members of Parliament. The new conditions demand that mobile carriers in Toronto provide uniform-quality services to all Toronto Transit Commission subway riders, swiftly expand network coverage within specific timelines, and deliver service in all future stations and tunnels as they become operational. Failure to meet these requirements may result in penalties or the suspension/revocation of a carrier's spectrum license. The initiative aims to ensure reliable telecommunications services and access to emergency services for public transit users and comes as a response to long-standing passenger frustration over the lack of cellular connectivity in the subway. Currently, 9-1-1 calls function in areas with signals, but general voice and data access are limited. Network upgrades will be necessary to fulfill these new requirements. Innovation, Science and Economic Development Canada completed a consultation process on the new license conditions, which are effective immediately, with the October 3 deadline for full compliance.
The Canadian government, in collaboration with the government of British Columbia, announced a substantial investment of more than $58 million in federal and provincial funding for the Columbia Basin Trust. This funding initiative aims to bring high-speed Internet access to more than 5,400 households across 59 rural and remote communities in the Columbia Basin area of British Columbia, including two Indigenous communities. This initiative is part of a broader agreement between the two governments, established in March 2022, which commits up to $830 million to connect all remaining rural, remote, and Indigenous communities in British Columbia to high-speed Internet. The goal of these efforts is to ensure that reliable and affordable high-speed Internet becomes accessible to all Canadians, aligning with the government's target of providing 98 percent of Canadians with high-speed Internet by 2026 and reaching 100 percent by 2030. The investment reflects the recognition that Internet access has evolved from a luxury to a necessity, with the goal of supporting stronger communities and enhancing Canada's competitiveness and resilience.
Maritime Launch Services Inc. has announced a significant development for Canada's space sector, as Nova Scotia approves Spaceport Nova Scotia, the country's first commercial spaceport, for eligibility under the Nova Scotia Capital Investment Tax Credit Program (CITC). Located near Canso, Nova Scotia, this project is seen as a key player in the global satellite launch market. The CITC approval, with an initial qualification of over $13 million for the current development phase, is expected to accelerate the spaceport's progress and boost rural economic development and innovation. The project's construction phase is projected to contribute $143 million to Nova Scotia's economy and create 750 full-time jobs, with the Conference Board of Canada estimating that, once fully operational, it will annually add around $300 million to Canada's GDP, increase government revenue by more than $100 million, and generate nearly 1,000 full-time jobs across the country.
At Montreal's Centrale Agricole, the largest urban agriculture cooperative in Quebec, the Honourable Greg Fergus, Parliamentary Secretary to the Prime Minister and to the President of the Treasury Board, unveiled nine new Interdisciplinary Challenge Teams (ICTs) composed of researchers from various fields. These ICTs are part of Genome Canada's Climate-Smart Agriculture and Food Systems initiative (CSAFS), launched in May 2022. They aim to harness genomics research to address pressing global challenges such as climate change, public health, and food security. With an investment of almost $27 million from the Government of Canada, and an additional $42 million from co-funding partners, this announcement marks a substantial investment in advancing the sustainability of Canada's agriculture and food systems. The ICTs will play a crucial role in translating genomics research into sustainable solutions, supporting Canadian producers, and enhancing the resilience, environmental sustainability, and economic growth potential of the country's food production systems. Furthermore, the CSAFS initiative includes a Data Hub and a Knowledge Mobilization Hub to facilitate collaboration among projects and maximize their nationwide impact.
Montreal-based advanced vision startup Immervision has secured a $5.7 million contract from Defence Research and Development Canada (DRDC) for the design and development of panoramic imaging components and systems with a horizontal field of view of 80 degrees or more. The contract was awarded on behalf of DRDC's Valcartier Research Centre by Public Services and Procurement Canada. Immervision specializes in wide-angle lenses for various applications, including aerospace cameras, surveillance, action cameras, automotive, Internet of Things (IoT), and mobile phones. This contract underscores Immervision's expertise in creating solutions with an extended field of view, crucial for situational awareness and operational effectiveness in defense and security applications. It is not Immervision's first military contract, as they previously developed wide-angle computer vision cameras for the United States Department of Defense in 2020.
RESEARCH AND DEVELOPMENT NEWS
Two researchers at the University of Waterloo, Dr. William Wong and Dr. Manoj Sachdev, have developed a suite of new technologies to increase battery life by 30 percent and reduce manufacturing costs. The technology is designed for use in MicroLED and flexible displays, particularly for next-generation augmented reality and virtual reality headsets and micro-displays. It enhances optical brightness and provides significant energy savings, making it suitable for products like smart glasses, watches, tablets, and more. The innovation has led to the creation of a new startup called Lumatus Semiconductor Inc., which aims to license existing patents and intellectual property and provide engineering services for integrating the technology into customer applications.
A new report from Toronto Metropolitan University's public policy institute, the Dais, reveals that only four percent of Canadian businesses are using artificial intelligence (AI). AI adoption is highest in Quebec at five percent, followed closely by Ontario, B.C., and Saskatchewan at four percent. Alberta has around three percent of firms using AI, while Manitoba, the Atlantic provinces, and Canada's territories count about two percent of businesses as AI adopters. The research also highlights variations in AI adoption across industries, with utility, finance, insurance, and information and culture companies having the highest rates, while the construction, food, and accommodations industries are the least likely to use AI. Additionally, less than one percent of businesses majority-owned by women, Indigenous peoples, or people with disabilities have adopted AI, while businesses owned by immigrants and visible minorities have higher adoption rates of six percent and nine percent, respectively.
The Canadian federal government has introduced new guidelines for employees using generative artificial intelligence (AI) tools to ensure responsible use of the technology and to monitor against potential bias or discrimination. The guidelines define generative AI as technology that produces content such as text, audio, code, videos, and images, with a recommendation to exercise caution when using AI for public communications on social media or automating assessments and decisions about clients. The guidelines aim to ensure transparency when generative AI is used and to document decisions made with AI tools, emphasizing compliance with existing laws and policies. While there are currently no penalties for violating the guidelines, existing legislation such as the Privacy Act could trigger penalties if violated. The government's intention is not to replace employees but to use generative AI as a tool to enhance their work. However, unions have raised concerns about the guidelines and the need for more specific regulations in AI usage.
Australia's eSafety Commissioner, Julie Inman Grant, has introduced a new online safety code placing obligations on search engines like Google to prevent AI functionality from generating harmful material, often referred to as deepfakes. The code requires search engines to take steps to reduce the risk of abusive material appearing in searches and to ensure that AI functionality integrated with the search engines is not used to create synthetic versions of this material. The code will apply to search engines such as Google, Microsoft's Bing, DuckDuckGo, and Yahoo, with Google having almost 94 percent of the market share in Australia.
VC FUNDING AND BUSINESS NEWS
GHGSat, a leader in greenhouse gas emissions intelligence, has successfully completed its Series C1 funding round, raising a total of $60 million in equity and debt. This brings the company's total funding to more than $171 million since its establishment in 2011. Notable investors in this round include Fonds de solidarité FTQ, BDC Capital, Investissement Québec, Climate Investment, Japan Energy Fund, and BMO. GHGSat has experienced significant growth, with an eightfold increase in revenue, a fourfold increase in commercial satellites, and a threefold increase in airborne sensors deployed, since its last funding round two years ago. The funding will support the acceleration of GHGSat's market strategy, the development of integrated solutions, and the deployment of additional satellite and airborne measurement capacity. The company has satellite services agreements for hosted payloads on upcoming launches and aims to further expand its impact on emissions mitigation.
Waterloo-based BlackBerry Ltd. anticipates its second-quarter revenue to reach approximately $132 million, citing delays in closing certain significant deals and reducing its full-year revenue outlook for the internet-of-things (IoT) business. For the second quarter, the company estimates IoT revenue at around $49 million, while cybersecurity revenue is expected to be approximately $80 million, with licensing and other revenue at $3 million. For the full year, BlackBerry now expects revenue in the range of $225 million to $240 million for its IoT business, due to potential impacts from the rescheduling of software development programs and production schedules at large automakers and economic uncertainties. Previously, in May, the company had forecasted IoT revenue of $240-250 million for the full year. BlackBerry is currently reviewing strategic alternatives for its business portfolio, which could lead to a restructuring of its operations.
THE GRAPEVINE
Hugh Chow has been appointed as the new CEO of VentureLab, a technology hub based in Markham, Ontario, with a focus on hardware and semiconductors. Chow, an experienced technology entrepreneur and investor with over 30 years of experience in the tech industry, including as a senior engineering leader at ATI Technologies and as the founder and CEO of ViXS Systems, brings a wealth of knowledge to VentureLab. The organization, backed by federal and provincial governments, supports Canadian hardware and enterprise software startups by helping them raise capital, commercialize their technology, and acquire customers. With a focus on the microchip sector, VentureLab aims to connect Canadian startups with global players, strategic partners, and investors to solidify Canada's position in key high-value industries, including semiconductors and AI.
Dr. Kevin Hewitt, a professor in Dalhousie University's Department of Physics and Atmospheric Science, has been named one of the inaugural Atlantic Chairs for Inclusion in Science and Engineering. This role, established by the Natural Sciences and Engineering Research Council of Canada (NSERC), aims to promote diversity and inclusion in science, technology, engineering, and mathematics (STEM) in the Atlantic region. Dr. Hewitt, along with co-chairs Dr. Stephanie MacQuarrie and Dr. Svetlana Barkanova, will develop STEM-focused initiatives to support underrepresented groups in STEM fields, including women, Indigenous peoples, persons with disabilities, racialized groups, and members of the 2SLGBTQI+ communities, with a focus on specific communities and regions. The chairs will focus on recruitment and retention initiatives in STEM fields and expand successful local programs regionally and nationally.