The Short Report - September 6th, 2023
Danielle Burns
September 6, 2023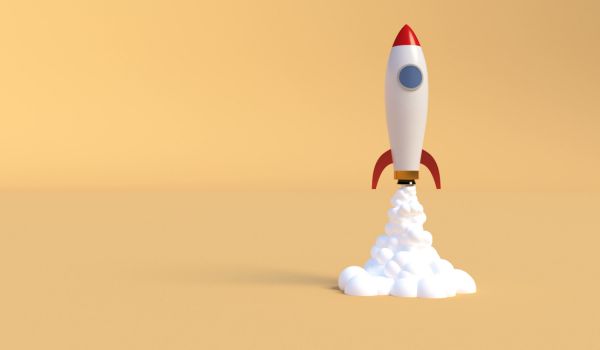 GOVERNMENT FUNDING ANNOUNCEMENTS AND OPPORTUNITIES
The federal government announced substantial funding of some $960 million to support more than 4,700 researchers and research projects across Canada. This funding, distributed through various programs, aims to equip researchers with modern tools, train the next generation of scientists, promote inclusivity in research, and foster international partnerships. The allocation includes grants like the Vanier Canada Graduate Scholarships and Banting Postdoctoral Fellowships, as well as programs like NSERC's Discovery Research Program and SSHRC's Insight Research Program, spannning diverse fields of research, from mitigating e-waste and stroke recovery to responsible AI development and tissue injury responses. Quotes from government officials underscore the importance of these investments in advancing research and innovation for the betterment of society.
Read more: Perfect storm clouds to watch
The funding is allocated as follows:
The Vanier Canada Graduate Scholarships – awarding $24.9 million to support 166 recipients through the Canadian Institutes of Health Research (CIHR), the Natural Sciences and Engineering Research Council of Canada (NSERC) and the Social Sciences and Humanities Research Council of Canada (SSHRC)
The Banting Postdoctoral Fellowships – awarding $9.8 million to support 70 recipients through CIHR, NSERC and SSHRC
NSERC Discovery Research Program – awarding $514 million to support more than 3,500 recipients
NSERC PromoScience grants – awarding $10.3 million to 45 recipients
SSHRC Partnership grants – awarding $45.7 million to 19 recipients
SSHRC Partnership Development grants – providing over $14 million to 76 recipients
SSHRC Insight Research program – awarding almost $90 million to 510 recipients
The Canada Foundation for Innovation (CFI) John R. Evans Leaders Fund – providing more than $113 million to support 396 research infrastructure projects at 56 institutions across the country
The Canada Research Chairs Program – providing $133.7 million to 82 new and 75 renewed Chairs through CIHR, NSERC and SSHRC
The CFI is also providing nearly $5 million to support the research infrastructure needs of 22 Chairs at 12 institutions
The Robbins-Ollivier Award for Excellence in Equity — granting $300,000 to 3 recipients
The federal government, through Prairies Economic Development Canada (PrairiesCan), is investing more than $12.2 million in 11 Edmonton-based companies across sectors ranging from clean technology and healthcare to quantum computing and artificial intelligence. Among those being funded:
Alberta Honey Producers Co-operative Ltd. —$1,822,945 to expand and modernize honey processing and packaging operations, as well as to increase its capacity and bolster sales growth in both North American and Asian markets.
Boreal Laser Inc. is receiving $1,259,660 to launch a suite of products that incorporate enhanced technologies with the ability to measure gas emissions reliably and scale-up growth in global markets.
Copperstone Technologies is receiving $1,912,485 to design and build state-of-the-art robots to meet demand for its remote operated hazardous environmental monitoring services.
DrugBank (incorporated as OMx Personal Health Analytics Inc.) is receiving $715,000 to improve the functionality of its pharmaceutical knowledgebase software and to support international sales growth through product-led growth and partnerships.
Zero Point Cryogenics Inc. is receiving $604,140 to establish a manufacturing facility with custom dilution refrigerator production capability and to scale-up marketing to capitalize on the growing demand for cryogenic systems in the quantum computing industry.
PrairiesCan is also investing $3 million CAD in Edmonton Unlimited, supporting the innovation agency's commitment to inclusive innovation and providing Indigenous founders and startups with programming and mentorship. The funding will be directed towards designing and constructing Edmonton Unlimited's downtown space and expanding its programs and services across diverse sectors. Part of the funding will also support the recruitment and hiring of an indigenous entrepreneurship specialist. Edmonton Unlimited is the rebranding of Innovate Edmonton and its program divisions Startup Edmonton, Scaleup Edmonton, and Accelerate Edmonton.
RESEARCH AND DEVELOPMENT NEWS
University students across Canada gathered near the Northern Ontario city of Timmins, close to Mattagami First Nation, for the second annual Launch Canada competition and Stardust Festival. This unique event allows students to test and launch their rockets, making it the only place in the country where such testing can take place. The competition's goal is to design and launch the most powerful and reliable rockets as high as possible. With 18 teams participating from across Canada, the event was even larger than the previous year. It provides an opportunity for students to collaborate, learn from each other, and improve their rocket designs. Organizers believe that this event can serve as a launch pad for future careers in the aerospace industry, with several Canadian startups already seeking talent from these student rocket teams. There are plans to establish a permanent location for the competition, potentially turning it into an incubator for professionals in the Canadian space industry.
The Canadian government has outlined its proposed compensation requirements for tech giants like Google and Meta under the Online News Act, aiming to level the playing field between these companies and Canada's journalism sector. According to government estimates, Google would need to provide $172 million, and Facebook $62 million in compensation to meet the proposed criteria for exemptions. Companies falling under the act must have a total global revenue of $1 billion or more, operate in search engine or social media markets distributing Canadian news content, and have 20 million or more Canadian average monthly unique visitors or users. Google and Facebook are the primary companies currently meeting these criteria, with Microsoft's Bing as the next closest. Companies can receive exemptions by contributing an amount based on a government formula that considers their global revenues and Canada's share of their global GDP, potentially including both monetary and non-monetary contributions like training and advertising. The draft regulations face further consultation, and despite pushback from tech giants, the government intends to proceed with the act to address revenue disparities in the online advertising market and support struggling news outlets.
Despite the Canadian government's efforts to promote electric vehicles (EVs) by funding the installation of more than 43,000 EV chargers since 2016, new data reveals that fewer than one in five of these chargers are currently operational. Natural Resources Canada reported that out of the 43,046 funded chargers, only 7,644 are functioning. The government recently announced an additional $25 million to fund 1,500 EV chargers in Quebec, part of its plan to deploy 84,500 chargers across the country by 2029. An analysis by Dunsky Energy and Climate suggests Canada will need 52,000 chargers by the end of 2025 and around 200,000 by 2030 to meet national EV sales targets.
Canada is set to become a strategic partner of the Association of Southeast Asian Nations (ASEAN), recognizing its expanded presence in the Indo-Pacific region. This partnership is expected to be ratified during Prime Minister Justin Trudeau's visit to Indonesia, where he will meet with Indonesian President Joko Widodo to discuss climate change, food security, and economic ties, including energy production and trade. The ASEAN-Canada strategic partnership will be launched during Trudeau's visit, reflecting the progress being made on a Canada-ASEAN free-trade agreement. Despite not being a strategic partner until now, Canada has been strengthening its ties with ASEAN, with negotiations for a free trade agreement progressing well.
Phase II of the ATLATL Beijing International Innovation Center, located in the Zhongguancun Life Science Park, has officially begun operations. This marks the comprehensive launch of Beijing ATLATL, which has been serving more than 20 innovation teams with total funding raised exceeding 2 billion RMB (CDN$374 million) since its initiation in 2021. ATLATL focuses on advancing scientific innovation development and enhancing the innovation ecosystem, establishing connections with world-leading innovative R&D forces and conducting in-depth cooperation with multinational pharmaceutical companies like Novo Nordisk and Boehringer Ingelheim. The expansion of ATLATL's cooperation with global partners and the signing of agreements with leading service and instrument enterprises were celebrated at the launch ceremony, reinforcing its commitment to fostering a world-class biopharmaceutical innovation cluster in Beijing's "Life Valley."
Researchers at the University of Waterloo have developed a device that captures water vapor from the air and turns it into liquid, potentially offering a solution to fresh water scarcity. The device is inspired by nature, mimicking the way spider webs and Namib desert beetles capture water from the atmosphere. The researchers used a cellulose-stabilized wax emulsion to attract tiny water droplets, and when capturing one square meter of surface, they obtained five liters of water per hour. The technology is designed to be inexpensive and environmentally friendly, with minimal energy consumption. The researchers are now working on scaling up the technology to deliver water to remote areas in need.
Britain has laid out its objectives for the upcoming global artificial intelligence (AI) safety summit, scheduled for November 1-2. The summit aims to address the risks associated with powerful AI systems and explore ways to support national and international frameworks for AI regulation. Tech leaders, academics, and political figures will convene to discuss the challenges and potential solutions in governing AI technology. This initiative aligns with Britain's goal to position itself as a leader in AI regulation and to boost AI investment for enhanced productivity. Preparations for the summit are being led by tech expert Matt Clifford and former senior diplomat Jonathan Black, with the event set to take place at Bletchley Park in southern England.
VC FUNDING NEWS
Vancouver-based Novarc Technologies, specializing in automated welding equipment using artificial intelligence (AI), has secured $27 million in all-equity Series A funding. The round was joined by Caterpillar Venture Capital and Export Development Canada, in addition to the lead investor, Graham Partners. Novarc intends to use the funds to expand its spool-welding robot (SWR) offering, launch the NovAI robotic vision system for automated welding, and expand globally while hiring additional staff. Novarc's collaborative SWR is designed to address the shortage of skilled welders in multiple countries, making welding processes more productive and efficient. The company has raised a total of $38 million to date.
Montreal-based Flojoy has raised $1.7 million in seed funding to develop its no-code software, designed to help industrial companies automate testing processes. The investment came from Flybridge Capital Partners, Boreal Ventures, and BDC Capital, and will be used to hire more engineers as the company builds out its platform. Flojoy's visual programming platform, Flojoy Studio, aims to modernize test, measurement, and control processes for heavy industries through the use of artificial intelligence and no-code, Python-based software. The company already has a major customer in the American electric aircraft manufacturing sector and plans to expand its services to firms like Hitachi, Ford, Boeing, SpaceX, Intel, and Medtronic.
Toronto-based startup SearchEye has raised $1 million CAD in a pre-seed funding round to scale its platform. The company offers a marketplace system that allows brands to source, communicate with, and manage publishers for earned links and media mentions. It enables brands to pay for backlinks, a common SEO strategy for public relations. However, purchasing backlinks can be seen as against Google's "webmaster guidelines," so SearchEye ensures all connections are double opt-in, allowing publishers to accept or reject placements. The funding will help SearchEye expand its offerings and hire additional staff as it looks to grow.
THE GRAPEVINE
Konrad Winrich von Finckenstein has been appointed as the interim conflict of interest and ethics commissioner for a six-month term, filling a role that has been vacant for several months. This vacancy arose after the retirement of former commissioner Mario Dion in February and an interim appointment by Martine Richard, which drew criticism due to her familial relationship with a Liberal cabinet minister. The prolonged vacancy has raised concerns about investigations being put on hold and potential unnoticed violations. Von Finckenstein, known for his extensive government and judicial career, including roles in Canada-U.S. free trade negotiations, North American Free Trade Agreement implementation, and as commissioner of the Competition Bureau, is expected to bring experience and expertise to the position. He was appointed to the Order of Canada in 2022.