Bracing for the headwinds of global innovation
Guest Contributor
September 13, 2023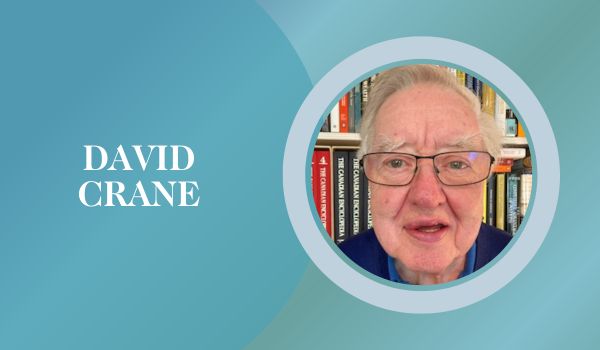 Does Canada have a future? The answer, is almost certainly "yes". But the real question is, what kind of future? This is the question raised by Peter Nicholson, founding president of the Council of Canadian Academies, in a new paper published by the University of Saskatchewan's Johnson-Shoyama School of Public Policy. In it, Nicholson argues that Canada has been an innovation under-performer for many years because business did not need to innovate that much. For many years we could thrive comfortably without fearing intense competition, a key driver of innovation. But those days are over.
Canada was able to thrive by extracting and exporting raw materials and standard manufactured goods produced by foreign-owned branch plants. But this gave the country a distorted economy that could prosper without being strongly innovative.
"It is not too much an oversimplification to say that Canada produces resource commodities and a range of fairly standard goods and services in exchange for 'innovation' in the form of advanced capital goods, technology-intensive manufactured products, sophisticated services and the technology and know-how that come bundled with branch plants," Nicholson contends.
But now we face four headwinds for which we are ill-prepared: fragmentation of the global economy; far-reaching technological change; environmental sustainability and climate change; and population aging. All of these threaten the comfort zone that delivered economic growth in the past, though in recent years that growth has been sustained by higher levels of immigration while on a per capita basis, growth has been declining.
As the world moves to net zero emissions, for example, with a sharp fall in the demand for fossil fuels, what will Canada do to replace the growth and jobs that come from oil and gas exports? In 2022 oil and gas accounted for 26 percent of merchandise exports. "Together, these four trends appear destined to profoundly disrupt Canada's low-innovation equilibrium," Nicholson warns.
So how do we shift to an innovation mindset? Fear will play a role — businesses will have little choice but to become more innovative, if they are to survive. But public policy is critical as well — carbon pricing can create a powerful incentive for innovation; but will we develop the necessary innovations, or just import them?
Even more important, we need a new framework of understanding on innovation. In Canada, this challenge is being addressed to a large degree by the Council of Canadian Innovators, chaired by Jim Balsillie. It argues for a new nation-building strategy, where public and private partners combine to do big things, as we did in the past.
This also means dealing with a new economy where, the Council says, "wealth and power are derived from control of data and ownership of valuable intellectual property. IP and data are now the world's most valuable business and national security assets." The US effort to undermine China's advance in technology, for example, derives in large part from its control of valuable IP which it can withhold from China.
This means that Canada must make ownership and control of IP and ownership and control of data much more important if we are to build new industries. This is central to the intangibles economy, based on strengths in research and development, ownership of IP, business organization, talent development, and branding and marketing. Countries, and businesses, that are rich in intangibles are also more likely to be at the frontier of investments in tangible assets, with industries producing new or improved products.
This also means that more must be done to scale up Canadian-owned and controlled businesses with their own IP and other intangible strengths. Yet we see a steady succession of Canadian-owned tech companies being acquired by foreign multinationals, instead of growing to world scale. The most recent example is the takeover of ClearPath Robotics in Waterloo by US-based Rockwell. We are creating seed corn to strengthen foreign multinationals, rather than building our own world-scale tech businesses. Likewise, much of our talent and university-based research is being poached by foreign corporations, operating R&D branch plants here to produce IP for the parent enterprises.
This means that when we want to embark on next-generation technologies, there are few Canadian companies with the scale to provide leadership. Industry Minister Francois-Philippe Champagne has announced plans for a $150 million Semiconductor Challenge Callout, designed, he says, to make Canada "a strategic global leader in the semiconductor industry." But what will be the role for Canadian companies, since they are small? Will this be led by AMD and IBM? Will it be Canadian or branch plant?
This is a critical time for Canada. Nicholson and Balsillie, in different ways, have highlighted the threats and the opportunities? But is Ottawa listening?
David Crane writes on innovation issues. He can be reached at crane@interlog.com.
R$