The Short Report - July 26, 2023: Tech firms chosen for hypergrowth; Ontario's green living lab; uniting Canada's semiconductor industry, and more.
Cindy Graham
July 26, 2023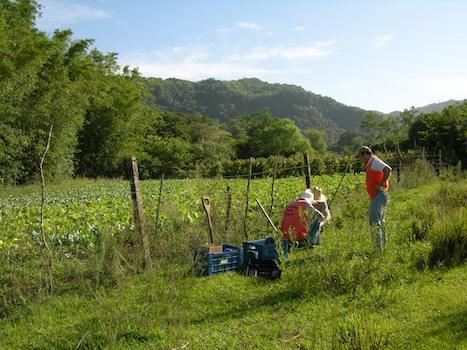 GOVERNMENT FUNDING & COLLABORATIONS
Agriculture and Agri-Food Canada plans to establish a new living lab in Ontario led by the Ontario Soil and Crop Improvement Association (OSCIA), supported by an investment of up to $9.2 million over five years from the federal government under the Agricultural Climate Solutions (ACS) - Living Labs program. The lab adds to the Living Laboratories Initiative that ran in PEI, Manitoba, Quebec, and Ontario from 2019 until March 2023. The lab will see producers and scientists co-developing, testing, and evaluating beneficial management practices, to help store carbon and reduce greenhouse gas emissions on Ontario farms. AAFC
The Government of Ontario is investing more than $8 million in 47 Ontario-led research and innovation projects, to increase the productivity of the agri-food sector. The investments are being made through the Ontario Agri-Food Innovation Alliance, a collaboration between the Ontario Ministry of Agriculture, Food and Rural Affairs and the University of Guelph that was established to advance the next generation of agri-food innovations. Approved projects will focus on providing support for rural communities, keeping the food supply safe, and developing an environmentally sustainable agri-food sector. Projects selected for funding include managing soybean pests to promote sustainable yields, optimizing immunity in poultry to reduce impacts of potential disease, diversifying the value chain for markets in the brewing industry, and examining the use of agri-food wastes in novel applications. Government of Ontario
Ada Support (Toronto), Clio/Themis Solutions (Burnaby) and Lightspeed Commerce (Montreal) are among eight companies selected to take part in the first cohort of the Government of Canada's Global Hypergrowth Project (GHP) to help businesses become "anchor firms," companies with annual revenues of more than $1 billion and employees numbering more than 1,500 people. Other businesses selected include AlayaCare (Montreal), Clarius Mobile Health (Vancouver), CellCarta Biosciences (Montreal), Duchesnay Pharmaceutical (Blaineville, QC) and Vive Crop Protection (Toronto). ISED
The Government of British Columbia has allocated $2.5 million in funding to launch a new Intellectual Property (IP) Strategy to empower entrepreneurs to navigate the financial and legal complexities of intellectual property, provide resources and guidance for startups and small and medium-sized enterprises, and help to protect their creations. This funding will leverage $12.5 million from federal sources channeled through AccelerateIP, an initiative led by New Ventures BC, to support more IP training and development for startups. The strategy will focus on three key goals:
increasing IP awareness and literacy
creating a virtual hub for IP resources in B.C.
ensuring provincial programs protect B.C. investments
The Sylvia Fedoruk Canadian Centre for Nuclear Innovation has received more than $400,000 in funding from PrairiesCan to support commercialization efforts at the Saskatchewan Cyclotron Facility. The funding will accelerate the development of radioisotope products needed for nuclear imaging or therapeutic radiopharmaceuticals, and aims to develop a local capability to manufacture disease-specific nuclear imaging tools to diagnose and treat cancer. USask
PRIVATE SECTOR COLLABORATION, INNOVATION & INVESTMENT
Canadian information technology consultant and software development company CGI (Montreal) will invest $1 billion over the next three years to expand its artificial intelligence (AI) services and solutions. The investment will support the responsible implementation of AI technologies, allowing the firm to develop talent acquisition and training, AI-related consulting services, delivery platforms, and intellectual property AI-enablement. CGI
The Canadian Food Inspection Agency (CFIA) will establish a Foot-and-Mouth Disease (FMD) vaccine bank as part of its commitment to respond to animal disease outbreaks, and as part of Budget 2023's allocation of $57.5 million over five years, with $5.6 million ongoing, for this purpose. The vaccine bank will support CFIA and industry in case of an FMD outbreak, ensuring timely access to vaccines to protect producers and maintain public confidence in the food supply. The CFIA plans to launch the procurement process to establish the vaccine bank in the fall. CFIA
Toronto-based innovation consulting firm Flow Ventures is rebranding to "Flow," as part of plans to widen the company's focus beyond recovering funding for businesses through Scientific Research and Experimental Development tax credits. With the rebrand, Flow plans to offer more services, including government grants, loans, and venture capital opportunities. The rebranding also includes the merger of start-up funding advisory platform Hockeystick into Flow to provide more custom advisory and personalized support. Cision
Northwestern Polytechnic's National Bee Diagnostic Centre (NBDC) in Beaverlodge, Alberta has received a $1.75- million grant from the Natural Sciences and Engineering Research Council of Canada (NSERC). The grant will provide funding over five years of operations at the centre's technology access centre, which is a leader in bee diagnostics and provides solutions for honey beekeepers and the research community. Everything GP
The University of Manitoba will establish a research chair in potato sustainability, thanks to more than $1.3 million in donations from 19 partners in the potato industry. The initiative will focus on research priorities related to economic sustainability, climate resilience, and global food security while working to make Manitoba a Canadian leader in potato research and innovation. Some of the challenges to be addressed by this initiative include soil productivity, water management, disease control, and variety development. UM
Hydrofuel Canada (Mississauga) has entered into a $1 million, two-year licensing and cooperation agreement with University of Toronto's Solar Fuels Group to develop a process that uses light to convert hydrogen carriers into low-cost "golden hydrogen" and other products. The project aims to generate hydrogen from carriers using light as the sole energy source, making it a green and sustainable form of hydrogen. Hydrofuel
University of Alberta spinoff company Forge Hydrocarbons is collaborating with Edmonton International Airport to establish a biojet fuel production facility in Edmonton. The research program aims to create jet fuel from biowaste, using patented technology developed by U of A bioresource scientist Dr. David Bressler. The facility will focus on producing biofuel for the aviation industry with a lower carbon footprint, using renewable products like restaurant grease and tallow from the rendering industry. U of A
REPORTS, ASSOCIATIONS, & EVALUATIONS
Statistics Canada has released an analysis of businesses performing clean technology activities funded by the federal government through Business Innovation and Growth Support (BIGS) programs. Findings show that over the past five years, the BIGS database covered a total of 172 programs delivered by 19 departments, and BIGS programs have provided support to an average of 23,276 enterprises per year, while an average of 918 enterprises were supported by clean technology programs. Other findings from analysis of the BIGS programs show:
The number of clean technology (clean tech) beneficiaries increased from 436 to 1,335 enterprises between 2016 and 2020, and the total value of the federal support increased from $84 million to $394 million in the same period.

Clean tech supported businesses are generally smaller, newer, and report higher growth compared with businesses supported by federal Business Innovation and Growth Support (BIGS) programs.
In 2020, cleantech-supported businesses invested an average of $200,000 more in research and development, while exporting an average of $61 million more, compared with all BIGS-supported businesses.
Canadian semiconductor industry experts and organizations have formed a working group — the Semiconductor Industry Leadership and Innovation Canada Action Network (SILICAN) — to advocate for industry priorities, attract investment, and develop a plan for leadership in the global semiconductor value chain. Member organizations will collaborate with federal and provincial governments and include the Council of Canadian Innovators, CMC Microsystems, Optonique, Industrie des systèmes électroniques du Québec (ISEQ), the Alliance for Semiconductor Innovation, Canada's Semiconductor Council, the U15 Group of Canadian Research Universities, and the Canadian Innovation Network. SILICAN
An evaluation of Health Canada's Solutions Fund (SF), developed in 2017 to provide seed funding for employee-led projects to improve the health and safety of Canadians, has found the SF is "well-planned and well-run, encouraging an innovation and experimentation mindset throughout Health Canada". The evaluation, which was performed by the Office of Audit and Evaluation (OAE), highlighted the need for improved sharing of project results and lessons learned across the department to further build a culture of innovation. The report also recommended determining the future role of the fund in supporting the scale-up of successful projects, as well as fostering innovation and experimentation capacity across Health Canada. GOC
THE GRAPEVINE
Dr. Benoit-Antoine Bacon has been named president and vice chancellor of The University of British Columbia for a five-year term, effective November 1. Bacon is the president and vice-chancellor of Carleton University, a position he has held since 2018. He previously served as provost and vice-principal (academic) at Queen's University, and as provost and vice-president (academic affairs) at Concordia University. He replaces Dr. Deborah Buszard, who has served as interim president and vice-chancellor since October 2022. UBC
Dr. Eric Liberda, professor at the School of Occupational and Public Health at Toronto Metropolitan University, has been appointed co-chair of the Pest Management Regulatory Agency's external Scientific Advisory Committee for pest control products. Liberda's career focus has been on health outcomes related to organic and metal contaminants, particularly in Indigenous populations. He will work with Dr. Valérie Langlois who has co-chaired the committee since its creation. Dr. Liberda replaces Dr. Bruce Lanphear who resigned from the committee and is thanked for his contributions. Health Canada
Dr. Rene Van Acker has been named interim vice-president (research) of the University of Guelph. Van Acker is on secondment from his role as dean of the Ontario Agricultural College. He replaces Dr. Malcolm Campbell, who has served as vice-president (research) since 2015. UGuelph
Eben Visser has been appointed chief executive officer of Canada Fluorspar (St. Lawrence, N.L.). Visser has held senior positions with Treasury Metals and Vital Metals, both of Toronto, and has led project teams for the construction of metallurgical and logistical facilities in Africa, India, Canada, the US, and South America. Cision
R$