The quantum era is upon us. Will Canada's big bet pay off?
Guest Contributor
August 2, 2023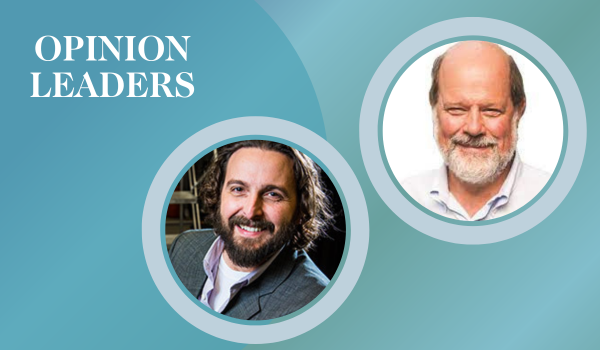 By John P. Davis and John Hepburn
John P. Davis is Professor in the Department of Physics at the University of Alberta, board member of Quantum Alberta, and Co-Founder and CTO of Zero Point Cryogenics, an organization committed to supporting quantum technology research by manufacturing the world's best dilution refrigerator — critical hardware for virtually every quantum technology.
John Hepburn is CEO of Mitacs, a not-for-profit organization committed to empowering Canadian innovation through effective partnerships, delivering solutions to our most pressing problems. For more than 20 years, Mitacs has assisted organizations in reaching their goals, funded cutting-edge innovation, and created job opportunities for students and postdocs.
Just as the Industrial Revolution fundamentally altered the global economic landscape, advances in quantum technology are poised to transform how people work and live everywhere. From life-saving drugs to next-generation batteries, rapidly emerging quantum technologies can help solve problems too difficult for today's computers.
But what is quantum technology? And how will it shape the future of innovation?
Quantum technology applies the principles of quantum mechanics to build new technologies based on one or multiple quantum phenomena.
Classical computers employ a stream of electrical pulses (0s and 1s) in a sequential process to encode information in binary bits. In contrast, quantum computing uses quantum properties, such as an electron's spin or photon's polarization, as a "qubit." Certain classes of computational problems are solved more efficiently with qubits than with classical bits.
Canada's investments in basic research and quantum technologies (nearly $1 billion in federal funding over the past 10 years) have established us as a global leader in the field. Alberta is one of four regional hubs of quantum expertise, with long-time investor partners like Alberta Innovates.
Currently, Canada ranks 11th among G20 nations with the highest number of quantum-based publications. Canada is among the top 10 nations with the most quantum computing patents — thanks in large part to significant contributions by D-Wave Systems, Perimeter Institute, and other major players.
Canada faces "ferocious" global competition in quantum
However, a ferocious global competition is underway to achieve quantum advantage.
China has been heavily focused on quantum for more than a decade and is among the most ambitious. The United States also began seriously investing in quantum in 2018, and academic institutions around the world are launching Quantum Information Science and Engineering programs to nurture a new generation of quantum talent.
If Canada wants to remain a quantum leader, we must continue to make the investments necessary to drive innovation in the field, in research, talent and commercialization.
The growth opportunity is tremendous but it will depend on translating novel research into commercially viable products. While Canadian quantum companies like Xanadu are at the forefront, there are numerous smaller startups equally ready to break through. To do so, they will need support to attract and retain talent and bring their ideas to market.
To capitalize on their innovations, more businesses, particularly tech companies and startups, must partner with post-secondary institutions. Greater research collaboration would speed up lab-to-market technologies and give researchers a chance to hone their craft in real-world settings. This transformation is critical to see quantum technologies' practical benefits in everyday life.
In Budget 2021, the Canadian government committed $360 million to quantum technology over seven years. Earlier this year, the government launched a National Quantum Strategy, making Canada one of 13 countries with a national plan for quantum growth. This will help strengthen our quantum ecosystem by guiding investments toward research, talent, and commercialization.
In Alberta, momentum is building thanks to recent investments. Last year, the provincial government committed $23 million to University of Calgary, University of Alberta, and University of Lethbridge to create a hub called Quantum City, stemming from earlier investments in Quantum Alberta. Quantum City will accelerate the development of Alberta-grown quantum technologies and is a key pillar of the Alberta Technology and Innovation Strategy.
Additionally, as part of the National Quantum Strategy, the Regional Quantum Initiative in Alberta helps companies and not-for-profits advance and commercialize quantum products and solutions for domestic and global markets.
Beyond government funding, Quantum Horizons Alberta was recently formed from a generous private gift of $12 million, which will be used to grow fundamental quantum research.
Organizations such as Mitacs are also doing their part to accelerate these interconnected needs with the support of funders, namely the Government of Alberta and Innovation, Science Economic Development Canada.
Quantum technologies are the future and Canada is sitting on a goldmine — if we get it right. The question is whether or not the government's plan will give academia and the private sector the support they need to unleash the sector's full potential and catapult Canada to the forefront of the quantum technology race.
R$