The Short Report - 30 August 2023
Danielle Burns
August 30, 2023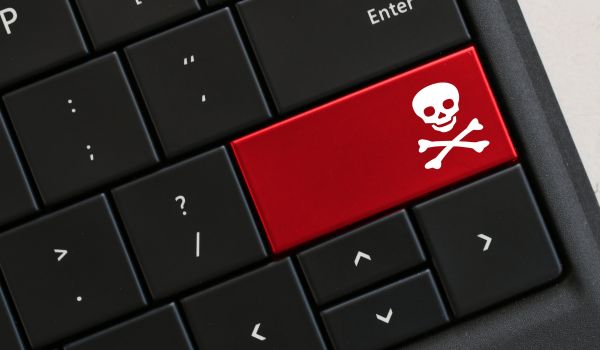 The Short Report – August 30, 2023
GOVERNMENT FUNDING ANNOUNCEMENTS AND OPPORTUNITIES
The Canadian and Ontario governments have joined forces to enhance high-speed Internet connectivity in rural areas. With a total investment exceeding $219 million from federal and provincial sources, Rogers Communications is set to extend high-speed Internet access to more than 66,000 households across some 300 communities in Ontario. This initiative, a part of the Canada-Ontario broadband partnership established in 2021, contributes to the broader goal of achieving high-speed Internet access for 98 percent of Canadians by 2026 and 100 percent by 2030. The effort aligns with the Ontario government's substantial investment of nearly $4 billion to bring reliable high-speed Internet to all its communities by the end of 2025, representing the largest single investment in Canadian history.
Innovation, Science and Economic Development Canada
The Canadian Centre for Cyber Security (Cyber Centre) has issued the Baseline Cyber Threat Assessment on Cybercrime, in collaboration with the Royal Canadian Mounted Police (RCMP). The assessment sheds light on the evolving landscape of global cybercrime and its impact on Canada. Ransomware is identified as a particularly disruptive threat, due to its widespread nature and potential to severely affect organizational functionality. The report highlights organized cybercrime as a likely danger to Canada's national security and economic well-being in the next two years. Financially motivated cybercriminals are expected to target crucial sectors of Canadian and international infrastructure. The assessment also suggests that Russia and, to a lesser extent, Iran serve as safe havens for cybercriminal operations. The Cyber Centre, a part of the Communications Security Establishment (CSE), aims to collaborate with government, critical infrastructure, businesses, and more to defend against cyber threats in Canada.
Communications Security Establishment
Prairies Economic Development Canada (PrairiesCan), a federal government initiative, is investing $600,000 to bolster economic development in Saskatchewan. George Chahal, Member of Parliament for Calgary Skyview, announced this funding, aimed at aiding Saskatchewan businesses and organizations supporting the business community. The investment seeks to facilitate scaling-up, innovation, and expansion of products and services into new markets. This initiative focuses on diverse populations including immigrants, minorities, and Indigenous business owners, along with addressing specific needs of the Saskatchewan health care community through technology. Additionally, the digital technology sector will benefit from insights into the regional labor market. The investment is distributed across programs dedicated to business diversification, market expansion, and research within the province. PrairiesCan
A University of Waterloo team has secured a $1.2 million grant from Natural Resources Canada to conduct an in-depth analysis of Canada's energy sector and supply chain. Led by Dr. Sebastian Fischmeister, an engineering professor, the team includes 20 researchers from the university and Kitchener-based startup Palitronica Inc. The primary objective is to provide recommendations to both federal and provincial governments regarding the selection of devices for critical energy infrastructure. The project aims to scrutinize energy sector equipment to identify potential vulnerabilities stemming from cyber threats and compromised devices. The researchers will focus on understanding and mitigating attacks that exploit supply chain vulnerabilities. The comprehensive investigation is projected to span 18 months.
Lawrence MacAulay, Minister of Agriculture and Agri-Food, announced the creation of a new living lab in Prince Edward Island. Building on the success of the Living Laboratories Initiative running in PEI, Manitoba, Quebec, and Ontario from 2019 until March 2023, the Agricultural Climate Solutions-Living Labs program seeks to strengthen the sustainability of PEI's agricultural sector by co-developing and testing new ideas in real-world conditions. Led by the East Prince Agri-Environment Association, this living lab project represents an investment of up to $4.5 million over five years from the federal government.
Agriculture and Agri-Food Canada
Read more: Feds provide $54 million to expand "Living Labs" agriculture innovation program
RESEARCH AND DEVELOPMENT NEWS
Four Ontario universities — Trent University, Laurentian University, Lakehead University, and Nipissing University — have signed a Memorandum of Understanding (MOU) to enhance collaboration and resource sharing on research and innovation initiatives, with a larger goal of driving economic development in the province. The MOU outlines four key areas for collaboration: research and commercialization support, knowledge sharing, access to professional expertise and advanced facilities, and ecosystem partnerships. To date, the four institutions have established the Northern and Rural Innovation Cluster, focused on critical minerals, cleantech, and battery electric technologies, with funding from Intellectual Property Ontario. The provincial agency is providing a total of $294,000 to the pilot project, which has seen an industry liaison officer hired to support the four universities in commercialization efforts related to the cluster's primary research topics.
Semiconductor giant AMD has released its annual Corporate Responsibility (CR) Report, outlining progress across environmental sustainability, digital impact, supply chain responsibility, and diversity and inclusion. This year marks AMD's first report to incorporate environmental and social data from recent acquisitions. The report underscores the company's dedication to responsible design and delivery of high-performance, adaptive computing solutions for a more connected, sustainable, and inclusive world. AMD conducted an environmental, social, and governance (ESG) materiality assessment in 2023 to determine significant corporate responsibility issues, including energy efficiency, diversity, responsible sourcing, and human rights in the supply chain. AMD also addresses emerging issues such as responsible artificial intelligence (AI) and product use. Key highlights involve sustainable computing advancements, addressing greenhouse gas emissions, partnerships throughout the value chain, and a commitment to advancing representation and STEM education. The report aligns with Global Reporting Initiative Standards, Taskforce on Climate-Related Financial Disclosures recommendations, and applicable Sustainability Accounting Standards Board Standards.
Researchers have successfully used brain implants and AI to restore the ability to communicate in individuals who had lost their speech due to brain injuries or neurodegenerative diseases. Two studies, published in the journal Nature, demonstrated the efficacy of brain-computer interfaces in translating thoughts into spoken words. The first study involved a woman who had suffered a stroke, enabling her to communicate through a digital avatar that converted brain signals into speech and facial expressions. The second study focused on a woman with amyotrophic lateral sclerosis, allowing her brain activity to be converted into text displayed on a computer screen. These breakthroughs offer hope for individuals who have lost their ability to speak and may pave the way for widely available systems for brain signal-to-speech communication.
Researchers have developed AtomAI, a software package using deep learning to analyze images from electrons and scanning probe microscopy. Deep learning, a form of machine learning, allows the program to identify image contents accurately by training itself. AtomAI utilizes a network of artificial neurons to detect various aspects of an image at different complexity levels, enabling precise and versatile analysis. Developed in part at Oak Ridge National Laboratory, the software can identify thin objects like nanofibers or domain walls and incorporates physical characteristics into its model to reduce errors. This technology aids in understanding materials at atomic resolutions and provides real-time analysis, contributing to condensed matter physics, materials science, and chemistry research.
A recent report from Science.org reveals that the National Science Foundation (NSF) telescopes have been targeted by mysterious cyber attacks. Starting in August, a significant "cyber incident" disrupted the NSF center responsible for coordinating international astronomy efforts. The attacks caused disruptions in telescopes located in Hawaii and Chile, resulting in halted operations and preventing scientists from conducting research. NOIRLab, the coordinating center for ground-based astronomy run by NSF, detected the apparent cyber attack and quickly responded, preventing physical damage to the observatory. The attacks impacted telescopes in Hawaii and Chile, causing operational shutdowns and missed observation windows for international projects. Despite the challenges, the astronomy community remains determined to persevere. NOIRLab's team is working on temporary solutions while remote observing capabilities are affected by the incident.
The Australian Information Industry Association (AIIA) has released a white paper with 14 recommendations to encourage the Australian federal government to measure the carbon footprint of its extensive technology estate, aiming to promote energy-efficient clouds and data centers. As a significant purchaser of IT products and services, the government's spending could incentivize meaningful change by measuring its tech environment's carbon footprint. The AIIA suggests integrating environmental, social, and governance (ESG) and carbon incentives into existing programs, supporting renewable and low emissions technology, and offering green startups priority access to industry growth and reconstruction funds. They propose a critical infrastructure research partnership and the exploration of exporting green data using new fibre-optic cables to foster collaboration and meet the country's net-zero goals.
The Ontario Bioscience Innovation Organization (OBIO) has initiated its Women in Health Initiative, calling for applications from women-led companies in the health sciences sector. OBIO is offering up to $20,000 in grant funding to selected companies, along with access to advisory services, workshops, mentorship, and networking opportunities. The initiative aims to address the gender disparity in entrepreneurship and venture capital funding by supporting women in the health sciences space. Applicants must be private health science companies based in Ontario, focusing on developing human health science products, and have at least 50 percent women-identified ownership or management representation. The program, part of OBIO's efforts to support the health sciences ecosystem, includes the opportunity to pitch for equity investment following completion.
GRAPEVINE
University of Saskatchewan President Peter Stoicheff wrote an op-ed for the Saskatoon Star-Phoenix, outlining a recent gathering of the presidents of the U15 group of Canada's research-intensive universities. He described a consensus on the dire economic impact of an ongoing decrease in funding for research in this country, with contrasts significantly with other developed nations, which have been continuously increasing such support. Without significant new investment in research," he warned, "Canada will become increasingly dependent on other countries in its efforts to become sustainable, innovative and prosperous."
The Government of Canada has launched an open selection process to fill vacancies for the Governing Council of the Social Sciences and Humanities Research Council of Canada (SSHRC). One of Canada's three federal granting agencies, SSHRC promotes and supports post-secondary-based research and research training in the humanities and social sciences. It invests in developing talent, generating insights and forging connections across campuses and communities. Governing Council members — representing the academic, not-for-profit, public and private sectors, appointed by the Governor in Council (GIC), on the recommendation of the Minister of Innovation, Science and Industry — advise the SSHRC president on strategy, risk management, performance management, and stakeholder relations. Canadians from all walks of life, reflecting the country's diversity, are encouraged to apply.