The Short Report - March 22, 2023: Concerns about DFO science; a new brain health initiative; Ericsson sets up quantum research quarters, and more.
Cindy Graham
March 22, 2023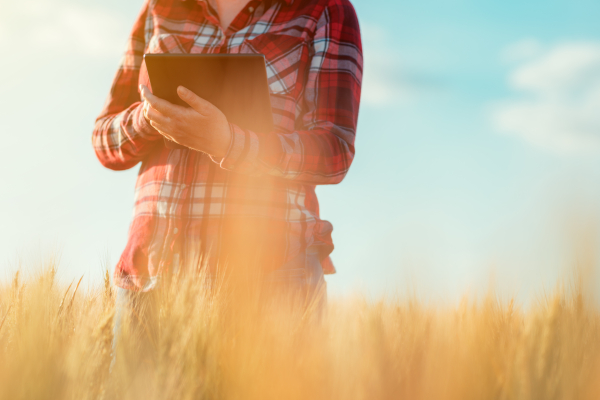 GOVERNMENT FUNDING
The Government of Canada and the Government of Saskatchewan are investing $485 million to build competitiveness, innovation, and resiliency in the agriculture, agri‐food and agri‐based products sector under the new Sustainable Canadian Agricultural Partnership (Sustainable CAP). Ottawa and the province will contribute 60 percent and 40 percent, respectively, of each dollar spent towards a suite of programs that will drive outcomes in the following five priority areas:
Building Sector Capacity, Growth and Competitiveness: $176.6 million
Climate Change and Environment: $53.4 million to support the long-term resiliency and sustainability of the sector.
Resiliency and Public Trust: $40.2 million to support sector sustainability by anticipating, mitigating, and responding to risks while building public trust.
Market Development and Trade: $2 million to expand domestic and international trade opportunities.
Science, Research and Innovation: $175 million for R&D.
Agriculture and Agri-Food Canada
The Government of Ontario is renewing its support of the Ontario Agri-Food Innovation Alliance, a collaboration between the province, the University of Guelph and the Agricultural Research Institute of Ontario, with an investment of more than $343 million over the next five years towards research focused on food safety and animal welfare. Previous research investments in the alliance have led to new businesses in Ontario, including St. Catharines-based Clēan Works, a $7 million agri-food innovation company that commercialized a waterless process for decontaminating fresh and frozen produce, proteins, dried goods and shipping containers; Guelph-based Escarpment Labs, which provides local and accessible yeast cultures to local and global beer producers; and Kitchener-based Psigryph, which delivers a naturally derived nano-delivery technology that increases bioavailability to improve the health of humans, animals and environment. Government of Ontario
Prairies Economic Development Canada (PrairiesCan) is investing more than $80.5 million in funding through the Regional Innovation Ecosystem (RIE) program for an Edmonton-based initiative that will help early-stage companies bring pharmaceutical products to market and develop talent in Alberta's life sciences sector. Edmonton-based Applied Pharmaceutical Innovation (API) and the University of Alberta's Li Ka Shing Applied Virology Institute (LKSAVI) will create an integrated R&D and manufacturing cluster in Edmonton known as the Canadian Critical Drug Initiative (CCDI) which will, according to LKSAVI director Sir Michael Houghton, "fill a gap in manufacturing small-molecule therapeutics for the country." U of A | PrairiesCan
PacifiCan is investing more than $25.7 million to help Vancouver-based organizations scale up innovation, including more than $16 million for companies through the Business Scale Up and Productivity program and more than $9.5 million for two organizations through the Jobs and Growth Fund. Recipients receiving funding through the scale up and productivity program include Aspect Biosystems (receives $3.6 million to increase sales of a bioprinting platform that fabricates 3D human tissues to advance biological research, drug discovery, and regenerative medicine) and MetaOptima Technology (receives $2 million to expand export sales of its cloud and mobile software solutions for dermatology and skin care in the United States). Circle Innovation will receive nearly $7 million through the Jobs and Growth fund to help a range of life sciences companies develop new technologies and expand services while CoPilot AI will receive $5 million to expand the market for its sales enablement software platform within the United States. PacifiCan | Backgrounder
Ottawa is investing $3.4 million to support a five-year project led by Yukon University and in collaboration with McMaster University to examine how to reduce climate change impacts on Yukon's transportation infrastructure and supply chain management, including establishing what factors are contributing to permafrost thaw. The funding is through the National Trade Corridors Fund. Yukon U.
FUNDING OPPORTUNITIES
A $38-million investment by the Canadian Institutes of Health Research to study the brain as it ages,and to identify what can be done to reduce the risks of dementia and other forms of cognitive impairment, includes two new funding opportunities for the Brain Health and Cognitive Impairment in Aging (BHCIA) Research Initiative, with operating grants totalling $9 million to go towards approximately 12 grants offered by the Canadian Institutes of Health Research Institute of Aging (CIHR-IA) in partnership with the Institutes of Infection and Immunity (CIHR-III) and Genetics (CIHR-IG), as well as the Azrieli Foundation and its Canadian Centre for Caregiving Excellence (CCCE). Knowledge synthesis and mobilization grants totalling $2 million will fund approximately 20 grants offered by CIHR-IA in partnership with the Institutes of Circulatory and Respiratory Health (CIHR-ICRH), Gender and Health (CIHR-IGH), Genetics (CIHR-IG), the HIV/AIDS and STBBI Research Initiative, the Azrieli Foundation and its CCCE, and the Weston Family Foundation. CIHR | Backgrounder
Alberta Innovates has announced Phase III of the Carbon Fibre Grand Challenge. Up to $20 million is available to selected teams who produce pre-commercial amounts of carbon fibre from Alberta bitumen. The requirements include developing prototypes in products which could include auto parts, reinforced concrete or wood projects, or general composite (plastic) materials, and producing between 0.5–1.0 kg of carbon fibre per day, with technologies scalable to hundreds of thousands of tonnes per year production, at a cost below $9 per kilogram, or at least 50 percent less expensive than current carbon fibre products. Applications are due June 15th. Full details on the Carbon Fibre Grand Challenge website.
COLLABORATION & INNOVATION
A new quantum research hub being established by Ericsson Canada in Montreal will see collaborations with Mitacs, the University of Ottawa and the University of Sherbrooke as part of Ericsson's plans to integrate quantum technologies into Canada's communications networks. Ericsson
CONSULTATIONS, REPORTS & FINDINGS
A recently submitted report examining how Department of Fisheries and Oceans (DFO) conducts, interprets, and acts on its own science has resulted in dozens of recommendations to address concerns "about how DFO science is presented to the fisheries minister and the public before important political decisions are made — particularly those involving B.C. salmon farms or commercial fisheries on either coast." The report was conducted and submitted by the Standing Committee on Fisheries and Oceans (FOPO), a parliamentary committee that studies and reports on matters related to the federal role in the management of Canada's fisheries. FOPO Committee Report | Vernon Morning Star
The science academies of the G7 countries, including the Royal Society of Canada, have issued statements to their respective governments asking them to address systemic risks and improve decision-making related to climate change, as well as to restore and recover ocean biodiversity and deliver better health and well-being for aging populations ahead of the G7 summit in Hiroshima, Japan in May. Among their key recommendations to governments for each area are the following:
increase support to improve projection models on anthropogenic climate change's impact on economies and establish cross-sectoral frameworks at the local, national, regional, and global levels that link science with on-site decision-making and action;
implement sustained, coordinated action between governments to restore and recover ocean biodiversity, including shifting towards sustainable fishing practices. Such practices would include measures to end illegal, unreported, and unregulated fishing and control large-scale commercial trawling and deep-sea trawling to prevent overfishing;
improve understanding of the complexity of aging biology and the diversity of aging trajectories to deliver sustainable solutions to the challenges of global population aging. They also call for building a new social support system that promotes successful lives and social participation by older people through a range of community-based programs and advanced technologies, and call on nations to improve the socioeconomic status and well-being of formal and informal caregivers.
U.S. National Academies of Sciences, Engineering, and Medicine | Royal Society of Canada
The Government of Canada is reviewing the findings and recommendations of a report compiled by the Advisory Panel on the Federal Research Support System on how to better support Canada's research ecosystem. The panel was launched in October to provide advice on the structure and governance of the federal system supporting research and talent. ISED | Panel report
UK-based higher education analyst QS Quacquarelli Symonds's 2023 world university rankings has placed University of Toronto (U of T) and the University of British Columbia (UBC) among the world's best. U of T has more top 50-ranked disciplines than any other university in the world, with 48 placing in this tier; it is also home to the world's most top 100 subjects, with 49. Meanwhile, UBC is home to the joint-second-highest number of top 100 subjects (48), alongside Australia's University of Melbourne and the University of Sydney. Overall, U of T is ranked as Canada's strongest institution with 50 ranked subjects, including 49 among the world top 100, giving it the world's most subjects in this tier; it also has one of the world's highest concentrations of top 100 subjects (98 percent) and is followed by UBC, which also has 50 ranked subjects (96 percent in top 100). QS Report
The National Seniors Council (NSC) is leading public consultations between March 20 and April 14 as part of a process to inform measures to support Canadians to age at home in dignity, including a potential aging-at-home benefit. Employment & Social Development Canada
The Government of British Columbia is asking for input on potential actions to consider in the development of a coastal marine strategy. The province is in the early stages of developing policy to improve stewardship of the coastal marine environment and has prepared an intentions paper outlining the intended direction of the strategy. A summary of responses will be included in a "What We Heard" report to be released in mid-2023, which will be used to inform strategy development. Government of British Columbia
VC FUNDING
New biotechnology company Inspire Biotherapeutics (Toronto) has launched with the goal of developing a new gene therapy platform for treating cystic fibrosis and other lung disorders. The company is getting ready to start a first-in-human clinical trial and has just completed a pre-seed funding round for an undisclosed amount from founders C3i Center (Montreal), Octane Medical Group (Kingston) and the Ontario Institute for Regenerative Medicine. BusinessWire
Decarbonization company Airex Energy (Laval, QC) has completed a Series B funding round valued at $38 million led by Cycle Capital and joined by the FTQ Fonds de solidarité, Investissement Québec, Desjardins-Innovatech, and Export, Development Canada (EDC). Airex plans to expand its growth initiatives, including one project in particular which aims to boost biochar production in Europe and North America by 2035. Airex
THE GRAPEVINE
University of Ottawa engineering professor Dr. Rob Delatolla has learned that provincial funding for Ontario's Wastewater Surveillance Initiative, which was expected to stop at the end of this month, has been partially extended until the end of June, but that the future of the program beyond June 30 is uncertain. Delatolla's lab became the first in Canada to pick up data on SARS-CoV-2 in wastewater and became part of a provincial network to monitor COVID-19 in wastewater across most of Ontario. Ottawa Citizen