The Short Report - February 1, 2023: A boost for potash mining; Canada becomes a full member of SKAO, the consequences of misinformation, and more
Cindy Graham
February 1, 2023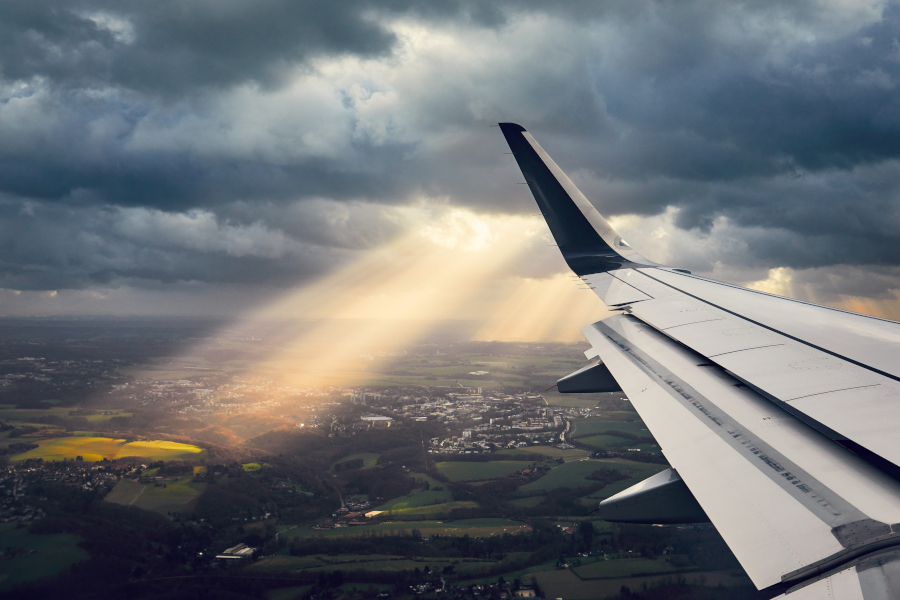 GOVERNMENT FUNDING ANNOUNCEMENTS
Minister of Innovation, Science and Industry François-Philippe Champagne has announced an investment of $100 million through the Strategic Innovation Fund, to support a $7.5-billion project, to develop a low-emissions potash mine in Jansen, Saskatchewan. The Jansen Potash Project led by BHP's Canadian subsidiary in Saskatoon, is expected to generate the lowest direct emissions of any potash mine in the world. ISED|BHP
The Consortium for Research and Innovation in Aerospace of Quebec – CRIAQ has added six additional R&D projects to advance aerospace technology innovation, making a total of 17 research partnership projects it has invested in, for a total value of $38 million, since the Quebec Aerospace Strategy Horizon 2026 was launched last February. Of the total investment, $15 million comes directly from public funds announced by the Quebec Government's Ministère de l'Économie, de l'Innovation et de l'Énergie MEIE in April 2022, with additional funding from Mitacs and the Natural Sciences and Engineering Research Council. CRIAQ
The Government of Canada is contributing $6 million for livestock and forage research activities, through the Agriculture Development Fund, under the Canadian Agricultural Partnership. The funding supports 34 scientific projects in 2023, including developing water quality test kits for agricultural ponds in Saskatchewan, and developing a multivalent vaccine to control foot rot in cattle. Nearly $300,000 has also been contributed towards 12 livestock and forage projects, by industry co-funders Alberta Milk, Results Driven Agriculture Research, Saskatchewan Alfalfa Seed Producers Development Commission, Saskatchewan Canola Development Commission, Saskatchewan Cattlemen's Association, Saskatchewan Forage Seed Development Commission, and SaskMilk. Agriculture and Agri-Food Canada
iFood Packaging Systems Corporation (Summerland, British Columbia) has been awarded $500,000 through the Innovative Solutions Canada (ISC) program's phase 2 prototype development challenge, to develop an eco-friendly treatment to control plant pests and pathogens, as methyl bromide is phased out, due to its ozone depleting properties. The Canadian Food Inspection Agency has also launched a challenge, related to developing a portable test to detect domoic acid in marine waters, which will inform harvesters of potential acid risk in real-time, enhance food safety initiatives, and save resources associated with food safety investigations, recall, and costly product destruction activities. CFIA
OTHER FUNDING NEWS & FUNDING OPPORTUNITIES
The University of Ottawa has received a $2.5 million donation from the Bank of Montreal, which will be combined with a nearly $3-million investment from U of O, towards the construction of a new faculty of health sciences building, and establishing a Canada research chair in Indigenous health, part of a campaign to transform learning and research in Indigenous health and health sciences. The Fulcrum| U of O
The Fonds de recherche du Québec - Nature et technologies (FRQNT) has announced its first research and innovation clusters initiative for 2022-2023 to support Quebec's Research and Innovation Investment Strategy 2022-2027 (SQRI2) launched last May. The first cluster will focus on projects pertaining to the bio-food sector, such as sustainable food systems and food autonomy. The grant will be for a period of three years, and offers a maximum of $1,000,000 per year, with a possible renewal for an additional two years. The application deadline is February 16. FRQ
Meanwhile, Chief Scientist of Quebec Rémi Quirion has provided a summary of planned developments and initiatives in the coming year, including finalization of the FRQ's strategic plans for 2022-2025. Among other areas of focus this year are open science and open access to scientific publications, as well as projects in the area of French language science. Finalization of the Québec research and innovation investment strategy 2022-2027 (SQRI2) included a 13 percent increase in the budgets of the FRQ. FRQ
Minister of Natural Resources Jonathan Wilkinson has opened the intake for expressions of interest for carbon capture, utilization and storage research, development and demonstration projects, and science activities focused on carbon storage and transportation. The government expects the intake to help develop permanent geological storage of carbon and technologies to support the safe transportation of CO2, as well as support planning and development activities for CO2 storage and transportation hubs. These would address technical, scientific or social licence barriers and support the development of regulatory frameworks, codes, and standards. This intake is funded under the Energy Innovation Program, and will remain open until April 17. Natural Resources Canada
The Canadian Chamber of Commerce, the Canadian Alliance of Student Associations, and Universities Canada have launched the Talent for Canada campaign, which proposes measures including renewing research funding, increasing the number and value of Canadian Graduate Scholarships, and reducing barriers for international students as a way to produce and retain the next generation of talent in Canada. CCC|UC|CASA
Meanwhile, the Temerty School of Medicine at the University of Toronto has announced that graduate students will receive an increase in stipend amounts for the 2023–24 academic year. Masters students will receive $37,000 per year while PhD students will receive $40,000 per year, making the stipends the largest in Canada for students pursuing comparable degrees in medical science research, according to Temerty. The Varsity
COLLABORATION, RESEARCH & INNOVATION
Minister of International Trade, Export Promotion, Small Business and Economic Development Mary Ng was joined by U.S. Secretary of State Antony Blinken and U.S. Trade Representative Katherine Tai, launching the Americas Partnership for Economic Prosperity (APEP), a 12-member organization led by the United States, focused on strengthening the sustainability and resilience of the region's supply chains by expanding its trade ties, especially those related to the flow of critical minerals, food, clean energy, and vaccines. Global Affairs Canada
The Government of Canada intends to proceed to full membership in the Square Kilometre Array Observatory (SKAO), the next-generation radio astronomy observatory headquartered in the United Kingdom. Organisations from sixteen countries are involved at government or national-coordination levels or are represented as observers while eight African partner countries are coordinating to support SKA's future expansion in Africa. Full membership is expected to provide Canada's astronomers with a six percent use-share of the observatory, and support establishment of a domestic regional centre, which will enable discoveries by providing direct connections to data collected. The University of Toronto says it envisages "significant involvement" in a Canadian SKA Regional Centre, as part of its recently established Data Sciences Institute. National Research Council| U of T| SKAO
The MEDTEQ (Montreal) consortium for industrial research and innovation in medical technology and healthcare and AGE-WELL, Canada's technology and aging network, have launched a network to grow and scale Canadian startups venturing into national and international AgeTech markets, following the federal government's December 2022 announcement of $47 million invested through the Strategic Innovation Fund to support the network. The new envisAGE network will include:
Validation of technologies and evaluation of outcomes at advanced testing centres;
Demonstration and implementation of solutions through community labs in settings such as retirement homes, long-term care homes, NORCs (Naturally Occurring Retirement Communities), private homes, and community-based organizations;
Supports and best practices provided through innovation hubs;
Scaling of up to 100 small and medium-sized businesses, through 100 projects and an engaged investor network.
REPORTS & FINDINGS
A report from the Council of Canadian Academies , sponsored by Innovation, Science and Economic Development Canada, estimates misinformation cost the Canadian healthcare system at least $300 million, during nine months of the COVID-19 pandemic in 2021. The report highlights measures showing promise in combatting misinformation, among them:
Ensuring that accurate health and science information is widely accessible and is communicated honestly, understandably, and by trusted messengers;
identifying, labelling, and debunking misinformation;
better equipping individuals to sort through increasingly complex information environment — particularly the promotion of critical thinking and media and science literacy in school curricula.
VC FUNDING
Digital health solutions provider Smile Digital Health (Toronto) has closed approximately $30 million in a Series B round led by existing investors including UPMC Enterprises (Pittsburgh). Smile Digital Health
THE GRAPEVINE
Dr. René Doyon is the recipient of Radio-Canada's 2022 Scientifique de l'année award, for his contribution as principal investigator for the Canadian instruments on the James Webb Space Telescope. Doyon is an astrophysicist and the director of the Trottier Institute for Research on Exoplanets at l'Université de Montréal. He won the award in 2008 with colleagues Christian Marois and David Lafrenière for taking the first-ever image of an exoplanetary system. Radio-Canada | U de M
Dr. B. Mario Pinto, vice-president (research and international), and Dr. Annemieke Farenhorst, associate vice-president (research) at the University of Manitoba, are co-chairing U of M's Strategic Research Planning Committee, which has begun work on a new strategic research plan for 2023-2028. The committee will host a community engagement session on February 9 for input. A draft of the plan incorporating community feedback is expected to be presented for senate review this fall. U of M
The City of Victoriaville, Quebec, has nominated its first chief scientific adviser, a non-renumerated position, to support city councillors in exploring innovative practices and provide scientific advice at the local level. Université du Québec à Trois-Rivières professor Simon Barnabé will be Victoriaville's inaugural chief scientific adviser. City of Victoriaville