Investors cheer on the fruit flies
Tim Lougheed
March 8, 2023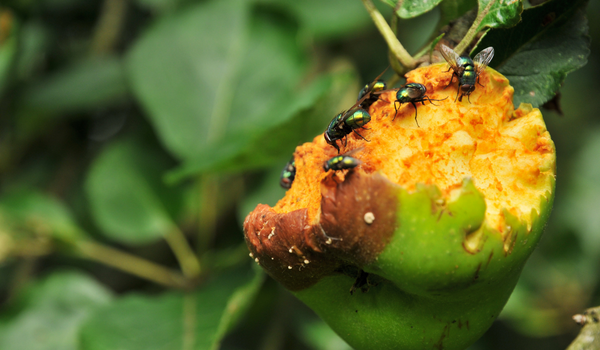 Among the various bottlenecks cramping the style of biotechnology firms around the world is a shortage of large steel bioreactor tanks. These vessels are an expensive and integral part of mass-producing recombinant proteins, the products of genetic engineering, whereby exogenous genes are inserted into a host organism for production.
"Traditionally what's done is engineered microbes — yeast cells or e.coli — in large fermentation tanks," said Matt Anderson-Baron, co-founder and chief executive officer at Edmonton-based Future Fields. "That's how recombinant proteins are currently produced."
He was still finishing his PhD in cellular biology at the University of Alberta in 2018, when the company started. Initially its core business was cultured meat, also known as "lab grown". He and his colleagues quickly discovered that the costs associated with this product are astronomical, in part because of expensive equipment like steel tanks, but largely because of the complicated methods for generating growth factors — those key proteins that would turn a small number of chicken cells into something as large as a chicken nugget.
With an eye toward reducing this overhead, Future Fields focused its business strategy on one of the scientific community's most stalwart insect allies: fruit flies. Easy to keep and reproduce in large numbers, the physiology and genetic makeup of these creatures have been extensively mapped for decades. And, as Anderson-Baron explained to Research Money, with the wealth of genetic tools available, they can be used to generate large volumes of growth factors to order, no steel tank required.
Future Fields dubbed its innovation the EntoEngine, a platform technology that has now attracted more than US$11 million in funding from the Federal Government and a variety of venture capital firms. Sustainable Development Technology Canada (SDTC) is providing CAD$5 million of that amount, part of its support for 17 clean technology enterprises across the country.
"Canada's entrepreneurs have the ideas that will help solve some of our planet's most pressing environmental problems, but they cannot do it alone," said SDTC President and CEO in a February announcement. "With our support and funding at all stages of development, we are helping companies reach commercialization faster so that they can tap into the strong global demand for sustainable solutions across every sector of the economy."
The private sector investors, for their part, regard the EntoEngine as one of the most promising of those entrepreneurial ideas.
"Biotechnology is bubbling with innovation, but to date, little funding has gone to biomanufacturing production infrastructure at scale," said Toyota Ventures Founder and General Partner Jim Adler in a separate announcement. "Traditional bioreactors are expensive, wasteful, and capacity-limited. It is time for disruptive innovation. We applaud Future Fields' cost-effective, sustainable, and scalable biomanufacturing platform to fuel biotechnology's next life-saving inventions."
Much of the new investment will go into an expansion of Future Fields' downtown Edmonton facilities, which will include an adjacent 6000 sq-ft warehouse to ramp up EntoEngine production. Anderson-Baron pointed to the availability of space as one of the virtues of the company's location in Canada, which presents significant financial advantages
"The capital efficiency we have here, compared to a biotech hub like Boston, our dollar goes quite literally 10 times as far here," he said. More specifically, when Future Fields looked into some available lab space in Boston, a single 1,000 sq-ft facility would cost about US$60,000 per month. Meanwhile, the company has been paying about CAN$15,000 per month for its current 20,000 sq-ft site in Edmonton.
Nor does that location restrict access to international professional networks, he added, while Canadian government funding and the local talent pool have provided essential resources, bringing the enterprise to this point.
"These are really strong reasons for us to stay here and continue building our company here for as long as I can see," he concluded.
R$