Albertans will decide how they best contribute to Canada's net-zero goal
Catherine Brownlee
December 7, 2022
By Catherine Brownlee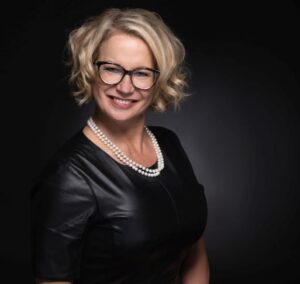 Catherine Brownlee is President of Alberta Enterprise Group, Calgary and Edmonton Chapters
"We are on a highway to climate hell with our foot still on the accelerator," Antonio Guterres, the United Nations secretary general, said in his opening remarks at the COP27 climate conference in Sharm El-Sheikh, Egypt.
It was at the inception of the Paris Agreement that world leaders vowed to align forces and remain individually accountable to lower Mother Earth's rising temperature, to seize (and share) every economic opportunity to establish the cleanest possible tech future.
I neither contest the urgency ignited in 2015 when the historic Paris Agreement was adopted at COP21, nor deny how this urgent matter must maintain the spotlight. It was then and it remains now the demand for all leaders of economies, me included, to rise up, promote, deliver and defend the methodologies that are most properly suited to our cultures, our resources and our people.
What I will contest is how the agendas of economic powerhouses are taking precedence, controlling the alignment of policies, ideas, and investment programs.
As leaders of our own countries, territories, and industries, we are the ones who know our own landscape best, how best to serve and preserve it. We are the ones who have grown up with the challenges, faced them, and altered them. Canada is a world leader in clean energy production.
For me, a native Albertan, with much of my life being in the agriculture, environment and energy industries, and as the current president of Alberta Enterprise Group (AEG), it is imperative that the voice of our organization be spoken loudly, proudly, concisely — and defended.
My voice is the collective voice of Alberta Enterprise Group. AEG represents a broad swath of the provincial economy, with members ranging from oilsands giant Syncrude to the Oilers Entertainment Group. It also includes organizations from health care, agriculture, transportation, construction, energy, law and finance. AEG sees itself as "Alberta's most influential business organization."
Penalizing and shaming aren't effective strategy
A policy that penalizes and shames the oil and natural gas industry, which contributes more than seven percent to federal revenues, needs to be re-examined. AEG calls on the federal government to honor the words of its own Bill C-235, An Act respecting the building of a green economy in the Prairies), to "consult with provincial government representatives."
Alberta Conservative MP (Calgary Shepard) Tom Kmiec summarized the sentiment of prairie dwellers in a newsletter mailed to all constituents:
"I often see rhetorical attacks on oil and gas workers and the companies they work at claiming they don't pay enough taxes" [while the fact is] "oil and gas companies paid $48 billion to governments in taxes and royalties in 2022, a 200% increase from 2021."
This number is expected to reach $64 billion in 2023, and Canada's energy industry has paid more than $505 billion in federal, provincial, and local taxes since 2000, Kmiec wrote. Yet "the potential of Canada and Alberta have yet to be realized. Under Liberal government, the pathway to national prosperity is shrinking."
All Canadians striving for the same thing
With COP27 concluded and leaders pressed to "align," our European allies are busy seeking alternative energy sources while Putin's Russia rages a heinous war. Canada is a resource-rich country with the ability to contribute to our allies' energy needs.
At home here in Alberta, our voices remain strong, well-informed and fearless in reminding those who deem to be powerhouses that they lack the feet-on-the-ground connection to our backyards, our resources and our people.
After writing a two-page letter to Prime Minister Justin Trudeau, Alberta Premier Danielle Smith met face-to-face with Deputy Prime Minister Chrystia Freeland in Calgary during the second week in November.
At that meeting, Smith recommended the feds eliminate the federal carbon tax and temporarily pause the federal fuel tax, in an effort to address how the majority of citizens are struggling to afford life's basic needs.
Freeland was unwilling to budge on this point and referred to former Reform Party leader Preston Manning's past support of the carbon tax, although he has since said its implementation was bungled by the Liberals, and he no longer supports it.
Manning initially said a carbon tax is one of the most economically effective mechanisms for taking climate action. "I agree with that view and that's why our government is moving forward," Freeland told reporters during a visit to Calgary.
Undaunted, Premier Smith introduced Bill 1: Alberta Sovereignty within a United Canada Act in the legislature. The legislation, now in its second reading, would enable Alberta to redress any federal policy, law or program that does not align or adhere to the "duly delegated spheres of influence under the Constitution," and is thereby harmful to Alberta.
Freeland's response was: "We will look forward to working with the province of Alberta and we will look closely at any legislation the new premier tables and respond to it when we have something in writing to respond to."
Despite this adversity, we are all striving for the same thing: to reduce the impacts of climate change while ensuring a promising economy for our nation, with an emphasis on health, well-being, and food and water security for all citizens. I urge us all to remain vigilant and assertive, yet respectful in our mutual quest.
R$